Digital magazines NEW!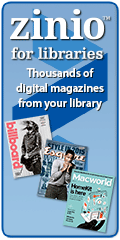 Click on the image to go to the Zinio for Libraries site, hosted by CCLD. You have access to thousands of free magazines using your library card!
Library Staff
Director: Sarah Kurcoba MLS
Assistant Librarian: Linda Fowler
Children's Librarian: Carol LaFever
Library Aide: Peggy Albee
Volunteer Coordinator: Judi Richards
Volunteers: Wonderful! we would be lost without them. Contact us if you'd like to join them!
Library Trustees
President: Judy Phillips
Vice President: Margaret (Maggie) Field
Trustee: Stacey Edwards
Trustee: Philip (Duke) Argetsinger
Trustee: Anthony Fraboni
The Board meets monthly, usually on the 2nd Wednesday at 4:15 p.m. at the library.
Board meetings are open to the public.
Next meeting: Wednesday, July 12th at 4:15 p.m.
Did you know?
You can pay your fines on STARCat with PayPal or credit card..
You can access STARCat with the free Bookmyne app..
You can receive email notices of books on hold or overdue items...
You can check out NOOK or Kindle eReaders loaded with great titles for 2 weeks at a time..
You can check out 5 DVDs for 7 days..
You can access our digital catalog 24/7 from any place that has Internet access in the USA..
Meet the new Library Director!
The community is invited to meet Sarah Kurcoba and say "farewell" to Harriet Eisman at a reception on Wednesday, June 28th from 4 p.m. to 7 p.m. at the library. We hope to see you! All are welcome.
Summer Reading starts July 5th at 10 a.m.
Tanglewood Nature Center will be here for the Summer Reading Kickoff at 10 a.m. on Wednesday, July 5th! Summer Reading continues July 12th, 19th and 26th.
Tuesdays at Two for Teens and Tweens
Join Mrs. LaFever and friends for creative mini-workshops on July 11, 18 and 25 at 2:00 pm!
Read-to-me Dogs are back July 11th!
Mrs. Hoffmeier's gentle Leonberger dogs love to hear stories! They are patient and attentive. They will be here Tuesday afternoons at 1:00 pm starting July 11th
Join the Friends of Watkins Library!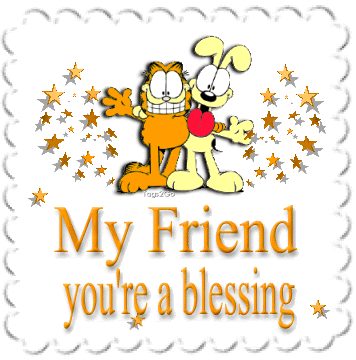 What would we do without our Friends? It's time to join or renew for 2017. Thank you!
Museum passes!
You can now check out a museum pass good for visits to both the Museum of the Earth and the Cayuga Nature Center! each is good for one family visit. (Family= up to 2 adults and children under 18 residing in the same household) Passes can be checked out for one week.
Wi-Fi
Yes, the library is a free Wi-Fi hotspot! ask at the desk for the network password.
Library Hours
Monday 11 am to 5 pm and 7 pm to 9 pm
Tuesday 11 am to 5 pm and 7 pm to 9 pm
Wednesday 11 am to 5 pm and 7 pm to 9 pm
Thursday 11 am to 5 pm and 7 pm to 9 pm
Friday 11 am to 5 pm and 7 pm to 9 pm
Saturday 10 am to 2 pm
Sunday 2 pm to 4 pm
Online Catalog
Download free ebooks and audiobooks
Login with your library card number and PIN. Items are "returned" automatically at the end of the loan period--never an overdue fine! Compatible with Kindle, Nook, Apple and Android devices. Having trouble downloading ebooks? we can usually help, and there is great "Help" on the Overdrive website as well.
Freegal
Available NOW! Freegal Music Service gives you free music downloads using your library card--and they are yours to keep! You may download 3 songs per week and enjoy commercial-free streaming of music of your choice. 7 million songs, including many genres of music are available, from the latest pop hits to the classical orchestral pieces.
International Motor Racing Research Center