We love our libraries…
"A library outranks any other one thing a community can do to benefit its people. It is a never failing spring in the desert." ― Andrew Carnegie
Gourd birdhouses!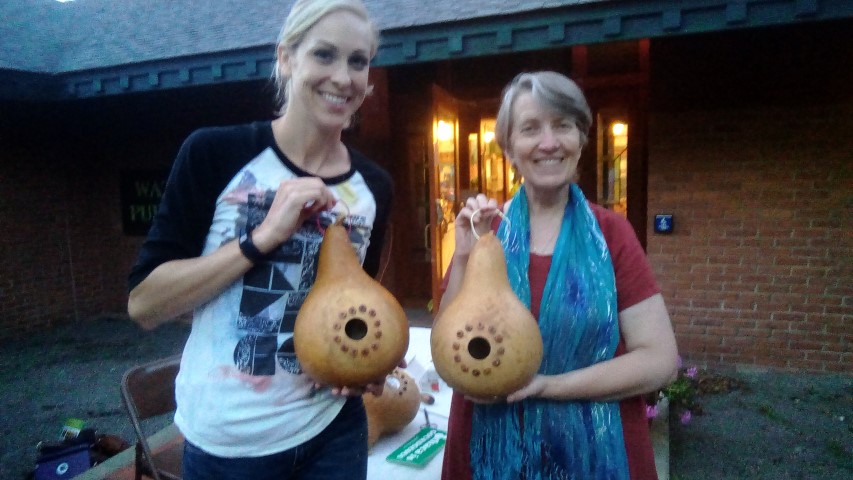 A great workshop with Graham Ottoson, the "Gourd Lady"!
Library Services and collections
Books, e-books, audiobooks, digital downloadable audiobooks Freegal music service
DVDs, NOOK eReaders
Public access desktops, laptops and Wi-Fi
Magazines, newspapers
Photocopier, fax machine, scanner
Programs for children and adults
Children's collection and teen collection
Business and Career Center
Federal and State Laws & Statues
Caldecott Medal Collection
Free Parking
Your library at work in 2016!
Book circulation: 28,103
eBooks: 2,048
DVD/VHS 10,817
Audiobooks/Music on CD and Cassette: 1,908
Digital audiobooks/Music 5,490
Music streaming 3,952
Public access computer sessions: 3,563
Website sessions: 7,360
Wi-fi sessions: 2,291
Programs for children & adults: 165
Attendance at programs: 3,686
Conference room reservations: 239
Total annual attendance at library: 44,356