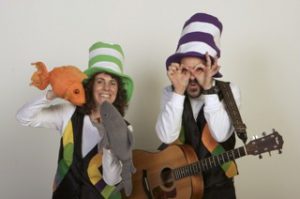 An award-winning husband-wife duo, Two Of A Kind presents concerts for families and children of all ages, including songs, puppets, movement, and stories!! Their programs make audiences of all ages feel that they can create music and that they can make a difference in the world!! All are welcome to join us for this fun program!
When? – Thursday, September 20th at 10am
Where? – The Watkins Glen Public Library
See their website at http://twoofakind.com/
The Community Arts Grants are made possible with public, Decentralization funds from the New York State Council on the ARTS (NYSCA), a state agency, and administered locally by The ARTS Council of the Southern Finger Lakes (The ARTS Council).