Services
Print, Fax, & Internet
Copies & Printing ($0.25 per side)
Scanning (Free)
Faxing ($2 for first page; $1 per additional page)
Computer use (Free – No library card required)
Wi-Fi (Free, extends outdoors)
Microfiche Reader
Mobile Hotspots Available for Checkout
Borrow on of our T-Mobile Hotspots and access free Wi-Fi from home! Place a hold using STARCat, calling the library, or visiting our circulation desk.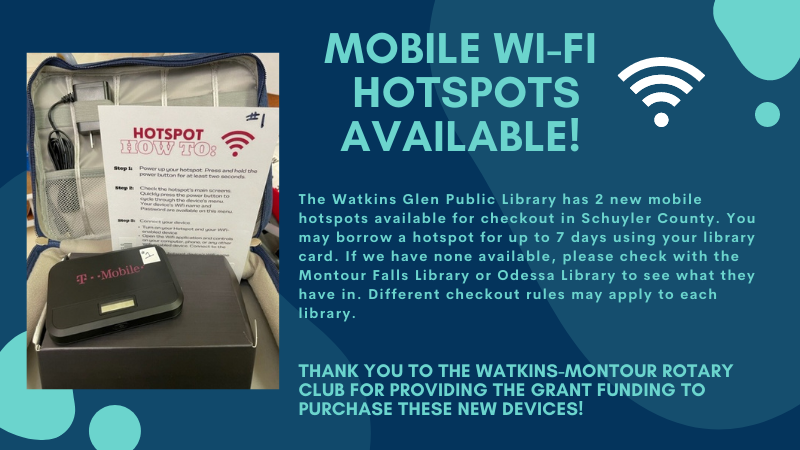 NYS Empire Passes
Click on the image below to visit our page on borrowing NYS Empire Passes for more information!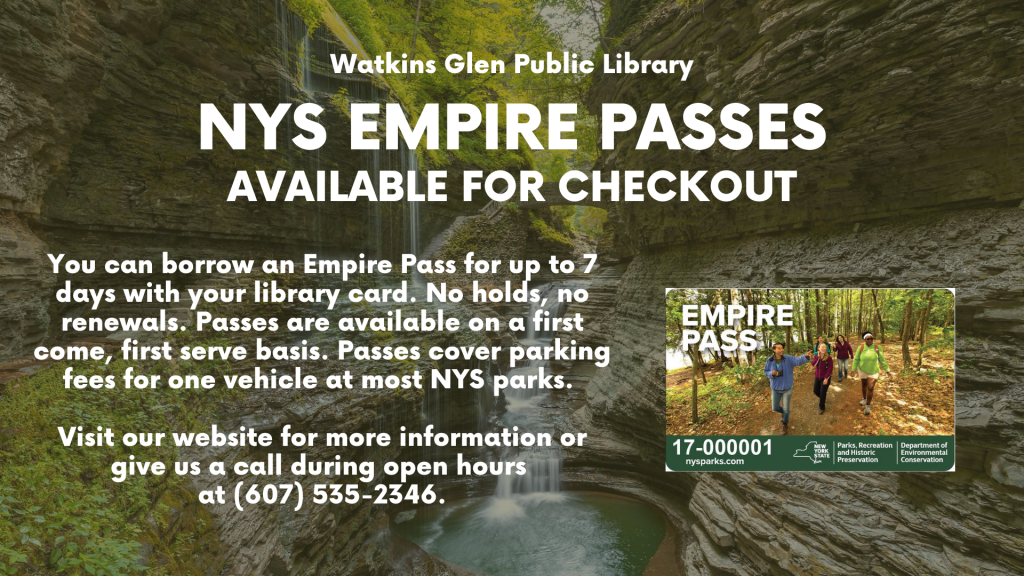 Free Home Delivery
We've teamed up with the Watkins-Montour Lions Club to provide free home delivery of library materials. Just call us at (607) 535-2346 to arrange for this service!