Free Home Delivery!
We've teamed up with the Watkins-Montour Lions Club to provide free home delivery of library materials. Just call us at (607) 535-2346 to arrange for this service!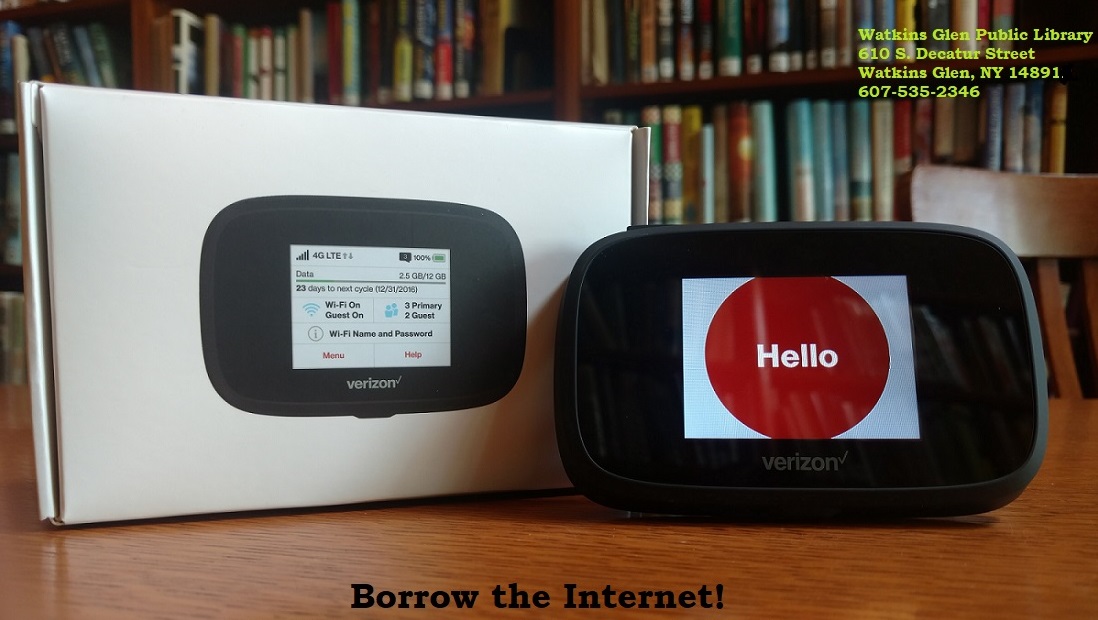 Mobile Hotspots Available for Checkout
Borrow on of our Verizon Mobile Hotspots and access free Wi-Fi from home! Place a hold using STARCat, calling the library, or visiting our circulation desk.
Additional Services
Copying ($0.25 per page)
Scanning (Free)
Faxing ($2 for first page; $1 per additional page)
Printing ($0.25 per page)
Computer use (Free – No library card required)