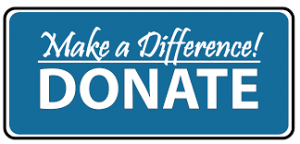 The Watkins Glen Public Library is a school district library serving Watkins Glen and the surrounding communities.  The library's mission is to provide exceptional resources and activities for our community that support a variety of needs, from educational to recreational.
Your donation to the library allows us to keep our doors open and our services and resources free for all.
Book/DVD Donations
The library accepts most books, used or new. However, at this time we are not accepting paperbacks unless they are in like new condition. We are also not in need of textbooks at this time. We examine each book to determine if it belongs in our collection, or into our ongoing book sale. Gently used DVD's are also accepted.  All donations made to the Watkins Glen Public Library are tax-deductible.
Memorial Gifts
A library donation is a meaningful way to celebrate friends and family. Your gift is the perfect way to remember the achievement, birthday, anniversary, or life of a loved one. Memorial gifts preserve the legacy of those remembered and honor the surviving family as well. Donations made in honor of a loved one are used to purchase books and support programs. We will work with donors who wish to recognize an honoree to determine an appropriate form of recognition on a case-by-case basis.
Bequests & Endowments
You can create a legacy to help ensure the Library will be enjoyed by generations to come. This can be done by including the Watkins Glen Public Library in your will or estate plan or making a gift to an endowment.  Estate planning instruments include wills, trusts, gift annuities, IRAs, real estate and insurance plans that transfer assets at the end of the donor's life.  By doing so, you'll join a select number of individuals who strongly believe in public libraries.
Thank you for your generous financial support. Every donation makes a difference!