Welcome to the Watkins Glen Public Library! Below you'll find more information about events happening in our space.
Storytime: Wednesdays and Saturdays @ 10am
Legos: Saturdays @ 11am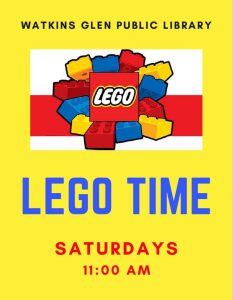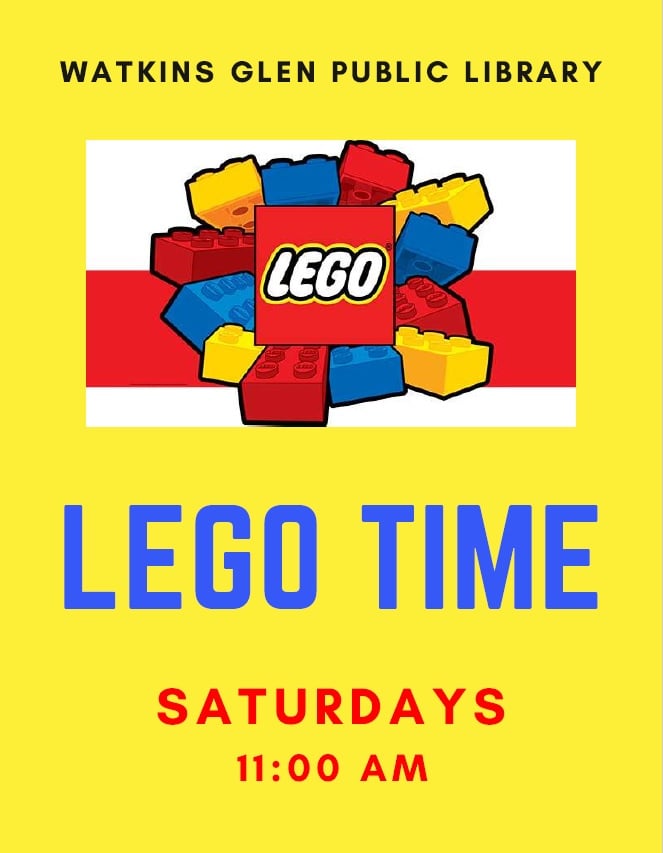 Pokemon Card Trading:
First Saturday of every month @ 11am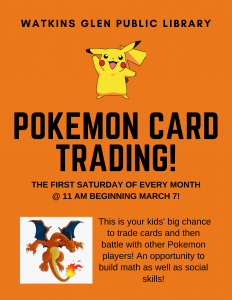 Saturday, February 29 @ 10am:
Miss Angie's Music
Join us for a musical adventure with MISS ANGIE on Saturday, Feb. 29th at 10 am! There will be singing, dancing, shadow puppets, a parachute, and instruments of all kinds.
This project is made possible, in part, with public funds from NYSCA's Decentralization Program, administered regionally by The ARTS Council of the Southern Finger Lakes. Thank you!!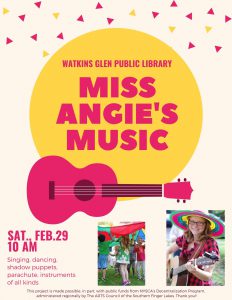 Census 2020 Information Sessions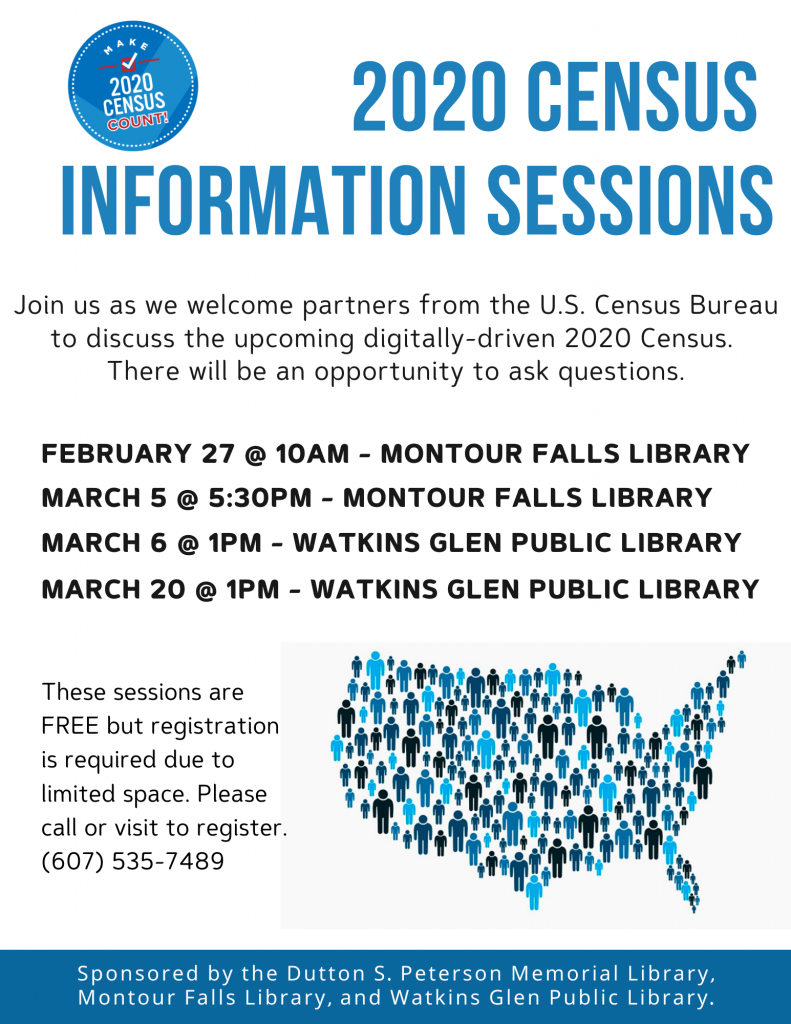 Scam Prevention by Lifespan:
Tuesday, March 10 @ 1pm